Podcast: Play in new window | Download
Subscribe: Apple Podcasts | Google Podcasts | Spotify | Stitcher | TuneIn | RSS | More
In this episode of the Overgivers Anonymous Podcast, I am super excited to bring you a VERY special guest! I discovered Dr. Naieema Jackson on Vurbl and I'm beyond grateful that we were able to connect and give me the opportunity to share her wisdom with you. We are going to discuss how to "get things done right" so you can run a successful business with a three to five hour workday. 
Highlights:
When working with women we look at what the "hustle culture" has made us give up. Often we are so busy being busy we lose sight of what we like to do. If you ask the question  "what do you like to do?", often you hear the answers if they are married – they'll say stuff with their spouse and if they are mothers – they'll say stuff with their children.

The guilt kept me in a cycle of hustle. Guilt also kept me in the cycle of everybody else being a priority, but me. a  

If you think about how we do things in terms of work, it is from a patriarchal perspective. As women, we get to do "it" differently and be successful.  There are so many examples of this. 

"Your success doesn't have to be my success."  If my success is X amount of dollars per year, yours doesn't have to look like that. If you want to make enough money to pay your bills and to take your kids on vacation once a year and ensure you have time and energy to spend with your kids, then go make that happen. That is your definition of your success at this moment in time. 

There are four things that I have to offer this audience. Four steps that really helped me get my clients to their goal of a three to five hours workday.

There are so many ways to achieve this. There isn't one singular way so we have a structure to work from so we can figure out what works best for each person.

The right bums in the right seats. If my bum doesn't belong in that seat, I have to put somebody else in it. So in order to be successful, the most important thing is to remember what your circle of brilliance is. Where do you shine? Then help those around you find the right seats so they can help you shine brighter.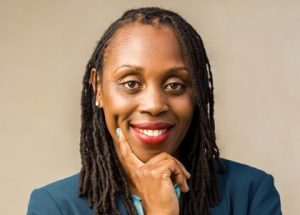 Dr. Naieema is the CEO of The Determined FemPreneur™. For service-based female entrepreneurs, we are the leading sales & operations strategy program that helps our clients get to 30k+ months in 90 days, while working only 3-5 hours/day. We do this by combining a unique blend of high ticket sales, messaging and operations. Dr. Naieema is also the host of The Determined FemPreneur Podcast. She is determined in every sense of the word and believes that determination was the key to her earning multi-six figures in her first year as a coach while pursuing a Ph.D., raising a family, dealing with an anxiety disorder and working as a nursing professor. Her coaching and beliefs center around helping women overcome while being determined to reach their entrepreneurial goals. When Dr. Naieema is not coaching, she is spending time with her 2 children.  
Website: thedeterminedfempreneur.com
Facebook Page: https://www.facebook.com/groups/ditchthatshift
The Determined Fempreneur: https://vurbl.com/station/the-determined-fempreneur/
Instagram: https://www.instagram.com/drnaieema/?hl=en
Listen to my playlist "Reduce the overwhelm and create a business that allows you to have time for you!" on Vurbl!
https://vurbl.com/playlists/reduce-the-overwhelm-and-create-a-business-that-allows-you-more-time-by-the-geeky-girl/